Leo company's product prototype.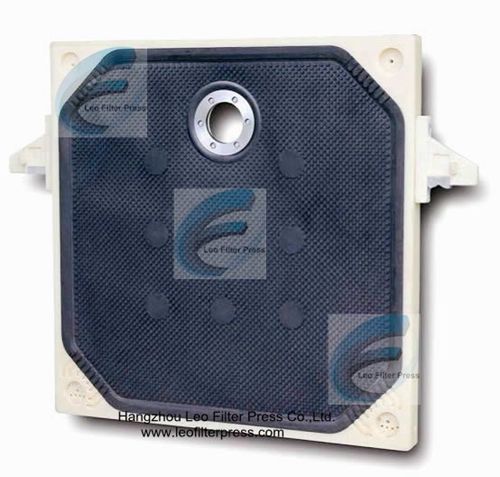 Filter Press Plates for Different Types of Filter Press,Various Size of Filter Press Plates for Filter Press Operation
Different Designed Filter Press Plates from Leo Filter Press,the Filter Press Manufacturer from China
Leo Filter Press offer different types of filter press,such as membrane filter press,plate and frame filter press,recessed plate filter press(chamber filter press) with different size and filter press operation design.
Chamber Filter press plate size available:400mmX400mm,630mmX630mm,800mmX800mm,1000mmX1000mm,1250mmX1250mm,1500mmX1500mm,1600mmX1600mm,2000mmX2000mm,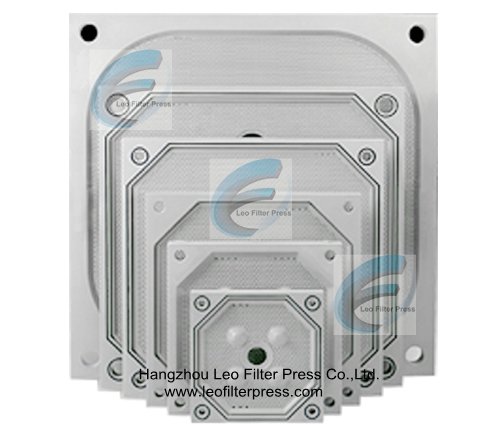 Membrane filter plates'size from Leo Filter Press 400mmX400mm, 800mmX800mm,1000mmX1000mm,1250mmX1250mm,1500mmX1500mm,1600mmX1600mm,2000mmX2000mm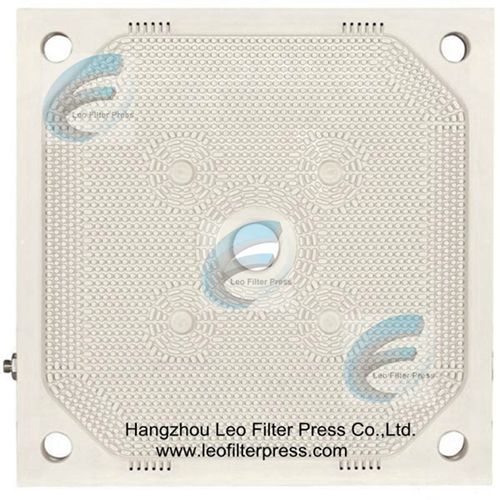 Also there'are special designed filter press plates,such as high temperature operation filter press plates, high pressure operation filter press plates or some special metallic filter press plates etc.
Leo Filter Press also offers foreign filter press manufacturer and suppliers'filter plate by special OEM service.
For filter press plates broken, Leo Filter Press have the following checking and inspection tips:
1. If slurry is too thick or big thick blocks remained in the feeding pipe,then the feeding pipe will be choked, no continuous
2. Not enough slurry supply or there are big size solids in the feeding slurry, will also lead to high pressure upon the filter plate and lead to filter plate damaging
3. If filtrate outlet pipe full of solids, the big pressure can't be released ,this will also lead to filter plate damaging
4. If filter plate not be cleaned completely, will lead to slurry spraying, this sudden pressure will make small lines on the filter plat surface ,then all the slurry will be sprayed out from those lines and all the produced pressure will be released and feeding pressure can't be increased, normally there will be hard cake formation
5. Filter press operation should follow all the instructions from the "filter press maintenance manual"
6. Filter press operator should not open the feeding valve suddenly can completely, this sudden big feeding pressure will make pressure difference between frontal filter plates and back filter plates on the filter press frame.
7. After cleaning ,filter press operator should put all the filter plate in order, if turn some washing plate over, then the washing water can't pass that related filter cake
8. Pls check whether there is enough slurry feeding all the time, different pressure during feeding, will damage some plates which next to each other