Leo company's product prototype.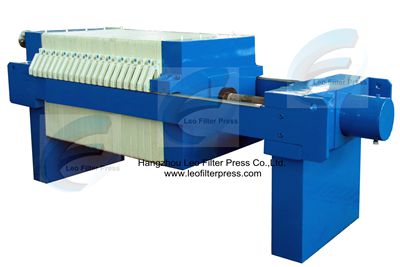 Filter Press Operation: Pretreatment for Slurry before Filtering from Leo Filter Press,Filter Press Manufacturer from China
Slurry Pretreatment with Flocculent Material Before Filtering,Get Better Filtering Efficiency
Chemial Flocculant Agent
1.acid and alkali
the normal acid and alkali,such as H2SO4,HCL,NaOH,Ca(OH)2 etc,to adjust PH value
2. AlCl2.6H2O
20% Al2O3 water solution(AlCl3.6H2O)is the main resource for Al+
3.Al2(SO4)3.18H2O
4.(Al2(OH)nCl6-n)m PAM
5.FeCl3.6H2O
6.FeSO4.7H2O
Natural Flocculant Agent
1. starch
insoluble in water,it will trun to sticky,half clear colloid
2.osseocolla,gelatin
3.Guar gum
4.Tannic acid
5.Sodium alginate
How to choose flocculant agent
It is a hard work,and also very complicated,there are many factorrs will insult the sizing,such as solid content and mixing degree,price and its sales channels,application,dangerous,etc.
Other chemical and physical Method
1. adjust solution PH value
2.decrease viscocity
to decrease viscocity can increase filtering efficiency,to get less moisture content filter cakes and higher solid content for the cakes
3.degas
by filtering with high pressure,heating or filter by vaccum method to decrease operation cost
4. freezing
not economic,only for hazard wastes
5. super sonic