Leo company's product prototype.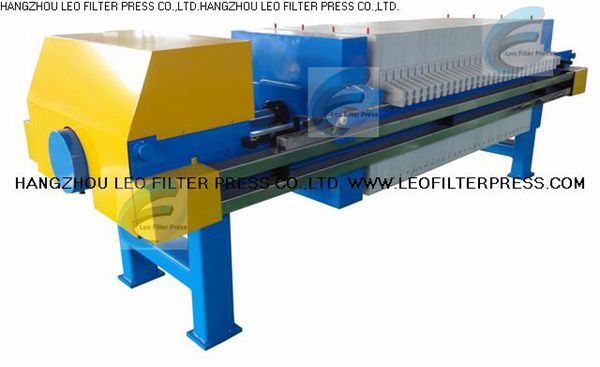 Beverage Filter Press from Leo Filter Press,Special Beverage Filtration Filter Press In Food Industry
Food and Beverage Filtration Filter Press from Leo Filter Press,Filter Press Manufacturer from China
During beverage and food filtration, sometimes there will be filter press system for final product dewatering,Leo Filter Press offer special beverage and food filtration filter press
1.When do filter press design, Leo Filter Press team considered all the special beverage and food industry requirements during its producing
2. Patent strong filter press frame design, higher filtering and membrane squeezing pressure endurable
3. Special filter plate design for beverage and food industry, easy for cleaning and cake discharge
4.Higher and stronger hydraulic system design, guarantee operator's safety.
5.Special system for whole filter press cleaning and pasteurizing
6.Less cost and stable performance with higher producing efficiency
7.Special designed filter cake collecting system, collect all the useful product during producing.
8. Normal Filter Press Model: small size manual filter press,chamber filter press and membrane filter press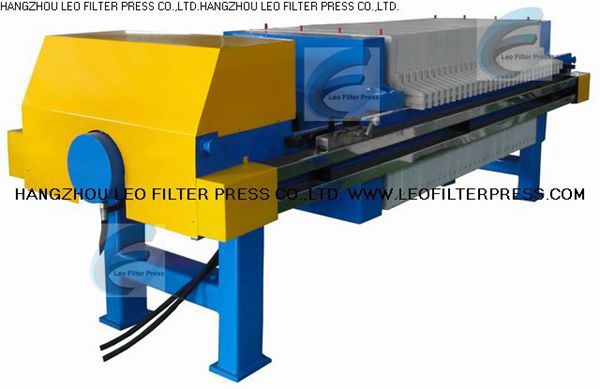 9. Filter Press Feeding Pump: special beverage and food industry operation feeding pump
10. Filter Press Cloth: special beverage and food industry operation filter press cloths
11. Filter Press Chamber Capacity: 10L to 10000L,will be designed according to beverage or food filtering volume
12. Filter Press Plate Size: 400mmX400mm, X500mm,630mmX630mm,800mmX800mm,1000mmX1000mm,1200mmX1200mm,1250mmX1250mm,1500mmX1500mm,1600mm X 1600mm,2000mmX2000mm