Leo company's product prototype.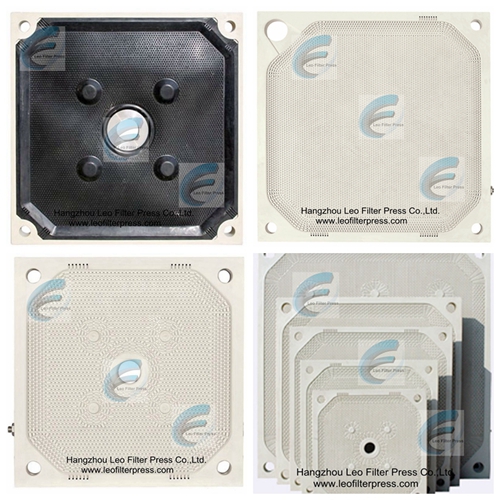 Membrane Filter Plate, Polypropylene Filter Plates for Recessed Plate Filter Press and Membrane Filter Press

Various Size Filter Press Plates for Recessed Chamber Filter Press and Membrane Filter Press from Leo Filter Press




Leo Filter Press offer a wide range filter press plates for different capacity of filter presses,normally there are two kinds of filter press plates,one if recessed chamber filter plate and the other one is membrane filter plate which is specially used for membrane filter press operation.The recessed chamber filter plate is used for recessed plate filter press which only have one kind of filter plates,the recessed chamber filter plate will be double sides recessed sometimes it is also called to be recessed filter plate.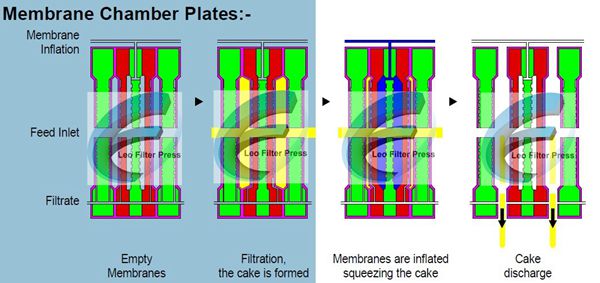 The membrane filter press is basically innovated from the recessed chamber filter press which only have double side recessed filter plates without any membrane filter plate and no membrane squeezing function,all the filtration are based on feeding pump pressure only.
Brief Instructions for Leo Filter Press Membrane Filter Plate
Membrane Filter Plate Size Available: 630mmX630mmm,800mmX800mm,1000mmX1000mm,1200mmX1200mm,1250mmX1250mm,1500mmX1500mm,1500mmX2000mm,2000mmX2000mm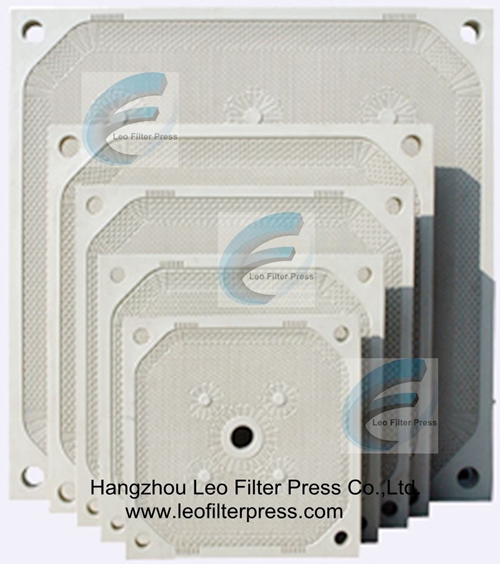 Max Membrane Filter Plate Squeezing Pressure: 20bar
Max Membrane Filter Press Working Temperature: 90centi degree
Membrane Filter Plate Membrane Material: Polypropylene, rubber
Membrane Filter Plate Model: CGR filter plate and Non-gasketed membrane filter plate
Recessed Chamber Filter Plate Size: 630mmX630mmm,800mmX800mm,1000mmX1000mm,1200mmX1200mm,1250mmX1250mm,1500mmX1500mm,1500mmX2000mm,2000mmX2000mm
Recessed Chamber Filter Plate Model: CGR filter plate and Non-gasketed chamber filter plate
Certificate: CE,ISO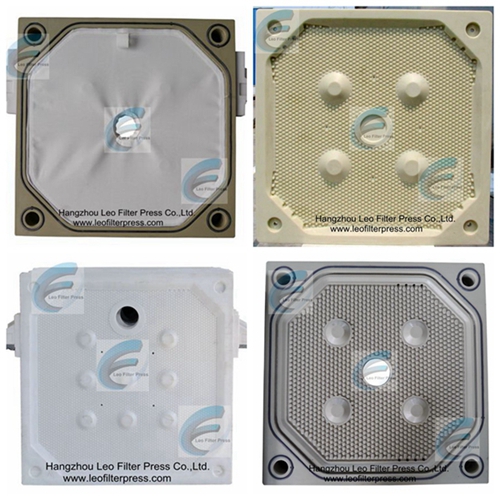 Packing: exporting seaworthy standard packing
Filter Press Handles: different types for different filter press plates available
Filter Plate Moving Method: automatic operation or manual operation
Filter Press Plate OEM Order: yes