Leo company's product prototype.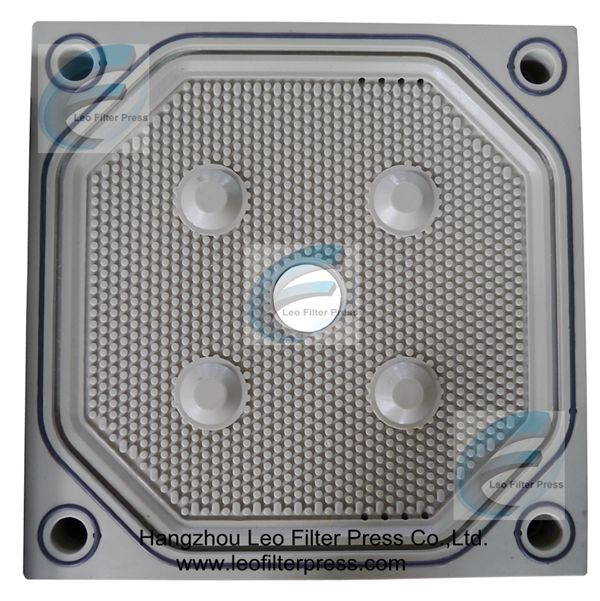 Filter Press Plate,Plate and Frame Filter Plate and Frame,Membrane Filter Plate and Chamber Filter Plate

Leo Filter Press Different Size and Design Filter Press Plate for Various Types of Filter Presses




Leo filter press is a filter press manufacturer from China,also offer different size of filter press plates for various filter presses,offer plate and frame filter plate and filter frame,recessed chamber filter plate and membrane filter plate.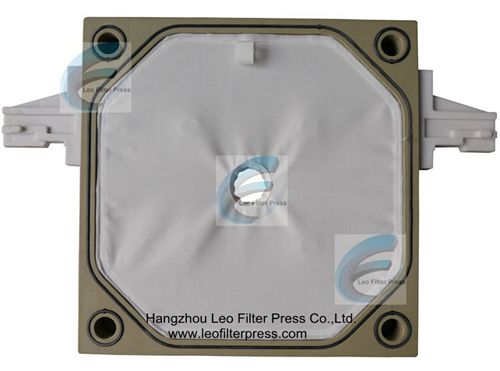 The filter press plate is various according to different filter press design,if plate and frame filter press,then all the filter plates will be different,there are filter plate and filter frame,when pressed together they will be the filtering plates on the filter press,the recessed filter plate have two side's recessed chambers to hold filter cakes,it is also innovated from plate and frame filter press working principle but there is no filter frame anymore,only filter plate with both side recessed chambers,recessed chamber filter plate also called to be chamber filter plate or recessed filter plate.The membrane filter plate will work with the recessed chamber filter plate,the membrane filter plate is hollow under the membrane sheet,when inlet air or liquid the membrane filter plate will do membrane squeezing for the filter cakes to get higher filtering efficiency and drier filter cakes.
The Working Principle of Plate and Frame Filter Press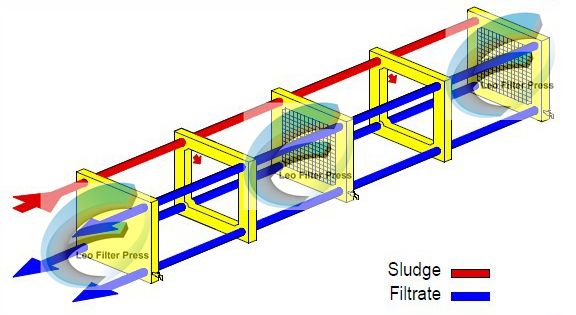 The Working Principle of Membrane Filter Press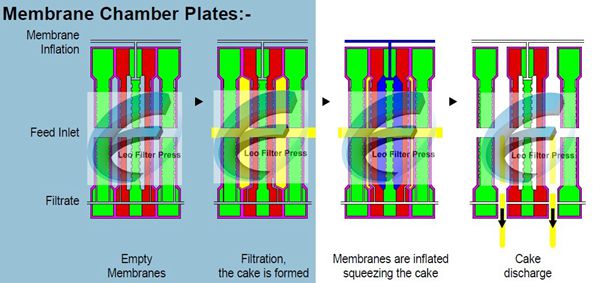 Brief Instructions for Leo Filter Press Plate
Filter Press Plate Type: plate and frame filter press filter plate and filter frame,recessed chamber filter plate, membrane filter plate
Filter Press Plate Styple: gaketed filter plate and non-gasketed filter plate
Max Filtering Pressure:20bar
Max Membrane Squeezing Pressure: 20bar
Filter Press Plate Size:400mmX400mm,500mmX500mm,630mmX630mm,800mmX800mm,1000mmX1000mm,1200mmX1200mm,1250mmX1250mm,1500mmX1500mm,1500mmX2000mm,2000mmX2000mm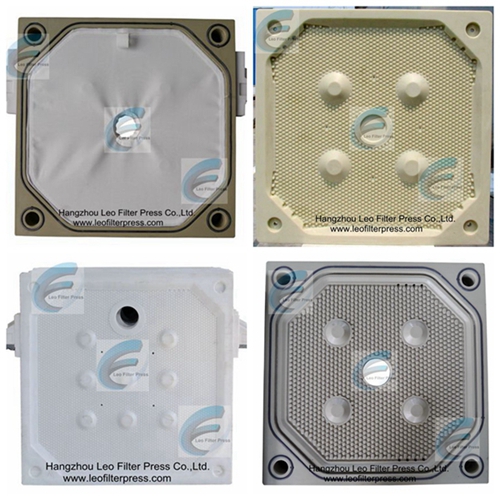 Packing: exporting standard packing
Filter Press Handle: available for different design
Filter Press Plate OEM order: yes